Chronokinesis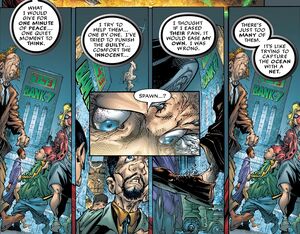 Sometimes called "time manipulation" or "stasis control", Chronokinesis is the ability to manipulate time. This power includes the ability to perceive events outside the confines of the normal Space/Time continuum, the ability to travel forward or backwards through the time stream, or the ability to manipulate the time stream from a remote location. When applied as stasis, characters with this ability can control time within a person, place, thing or a specific sphere of influence creating a sort of "time bubble".
See Also:
Trending pages
All items (7)
Community content is available under
CC-BY-SA
unless otherwise noted.