Davi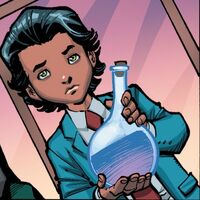 Relatives
Gustavo (deceased)
Characteristics
Unusual Features
Glowing Red Eyes
Status
Origin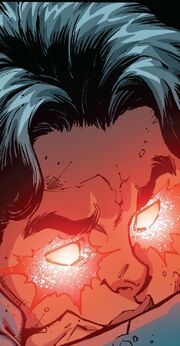 Davi was the son of a member in Red Eye's cartel. After he was stolen from Red Eye, he incinerated him while Davi watched from the closet. The warden offered to kill him, but Red Eye decided to take him under his care. After Wolf-Man attempted to capture Red Eye, he took of care of Wolf-Man after he was weakened by Red Eye's beam. He offered him water[1] and even moonlight so that he could escape. After they escaped, Wolf-Man went to stop Red Eye from killing the governor of Rio de Janeiro. After he lost his powers, Redeye was taken by the crowd. Davi hid behind a dumpster and his eyes mysteriously glowed red.[2]
Character Powers and Equipment
Powers and AbilitiesEdit
Powers
Appearances, Images, and Quotes Edit
ReferencesEdit
Community content is available under
CC-BY-SA
unless otherwise noted.