Good Samaritan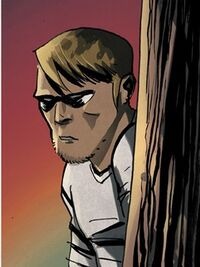 Current Alias
Good Samaritan
Characteristics
Status
Origin
First appearance
Appearance of Death
The Good Samaritan was one of the famous Buckaroo Butchers. He left town when his cousin, Daniel Castle, was a teenager. He walked the alleys and yelled out for help. When someone would arrive, he'd kill them and continue his charade of requesting for more help. Eventually, he was found dead. He was slashed to death, presumably by some good samaritan who fought back with a knife.[1]
When Nicholas Finch began to investigate, he noticed that the Good Samaritan's fingers had been chewed of. He began to suspect Edward Warren was involved as he would chew on the fingers of his victims before killing them.[2]

Appearances, Images, and Quotes Edit
ReferencesEdit
Community content is available under
CC-BY-SA
unless otherwise noted.