Welcome to the Image Database Wiki
Featured Comic
In the 1940s, Charlie Parish was a struggling screenwriter who can't seem to come up with anything new since World War II. When he wakes up one morning after a wild party he finds a movie start strangled in his apartment. He sneaks out only to find a news story written that she had committed suicide. How deep does this corruption go and will Charlie get out of it?
Read more about The Fade Out and its characters on the The Fade Out Wiki!
Random Image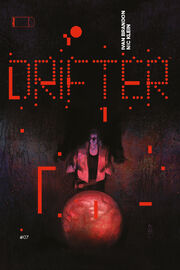 With 7,578 images on our database, there is no shortage of comic cover art or pictures of your favorite characters and teams.
This image has been randomly selected from our database. Each time you visit our site, you should see a new image here. For more information about it, click directly on the image. The resulting page will detail when it was uploaded, by whom, and often overview which articles use that particular image.
Please visit our character and cover art galleries and feel free to upload as many images as you like. We have categorized our images into several groups, for easier future reference. Have fun!
This Week's Comics
No issues found to be released this week.
No TPB of HC found to be released this week.
---
Community content is available under
CC-BY-SA
unless otherwise noted.