When you're a teenager, it helps to be Invincible.

Check out the latest show based on one of our major superheroes!

What did they Say?

Don't have your own translation ring? Check out the Blue Language translation page!
Welcome to the Image Database Wiki
Featured Comic
<choose>
<option>
Kyle Barnes finds himself haunted by demons, bent on possessing those closest to him. His touch hurts them, yet he gives them energy to survive. The comic book Outcast is a breath of fresh air from writer Robert Kirkman, best known for The Walking Dead and Invincible. Follow Kyle as he uses his skills along with Reverend Anderson to solve why demons plague his life.
Read more about Outcast and its characters on the Outcast Wiki! </option>
<option>
Anthony Chu is an FDA agent, who appears in the comic book Chew, which is published by Image Comics. He is one of the few cibopaths in the world, meaning he can taste anything and know everything about its past. For vegetables he knows where they were grown, and what pesticides where used, and for animals even how they died. He uses his skills to solve-food related crimes and frequently finds himself at the tail-end of the joke.
Read more about Chew and its characters on the Chew Wiki! </option>
<option>
Stel Caine, an eternal optimist, finds herself stuck in a world with no hope. The sun has gone supernova and will soon destroy all of humanity. Her family fights for survival as the dredges of society attempt to pull them down and give up on their hope of finding a new world.
Read more about Low and its characters on the Low Wiki! </option>
<option>
What happens when a small backwater town that cares nothing about football gives too much power to one man? What if that one man was the local town football coach? Coach Boss grew up from a ragtag background of being too small to compete in football. He ross to power by any means, and at times deadly methods, to reach the coaching position he is in.
Read more about Southern Bastards and its characters on the Southern Bastards Wiki! </option>
<option>
In the 1940s, Charlie Parish was a struggling screenwriter who can't seem to come up with anything new since World War II. When he wakes up one morning after a wild party he finds a movie start strangled in his apartment. He sneaks out only to find a news story written that she had committed suicide. How deep does this corruption go and will Charlie get out of it?
Read more about The Fade Out and its characters on the The Fade Out Wiki! </option> <choose>
Random Image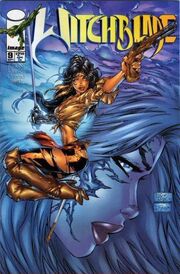 With 9,209 images on our database, there is no shortage of comic cover art or pictures of your favorite characters and teams.
This image has been randomly selected from our database. Each time you visit our site, you should see a new image here. For more information about it, click directly on the image. The resulting page will detail when it was uploaded, by whom, and often overview which articles use that particular image.
Please visit our character and cover art galleries and feel free to upload as many images as you like. We have categorized our images into several groups, for easier future reference. Have fun!
This Week's Comics
No issues found to be released this week.
No TPB of HC found to be released this week.
---
Community content is available under
CC-BY-SA
unless otherwise noted.