Joseph McCall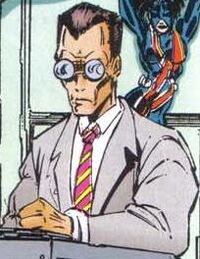 Characteristics
Status
Joseph McCall is Badrock's scientist father. He was once kidnapped by nazi scientist Franz Volger who wanted McCall to transfer Volger's mind to a robotic body, and captured Badrock to force him to do so. Troll later rescued the McCalls and defeated the robotic Volger. [1]
Character Powers and Equipment
Powers and AbilitiesEdit
Abilities
Appearances, Images, and Quotes Edit
ReferencesEdit
Community content is available under
CC-BY-SA
unless otherwise noted.