Photon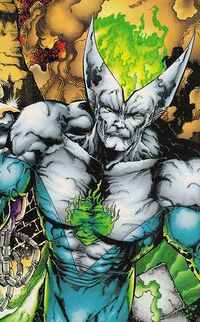 Characteristics
Status
Occupation
Government Agent
Origin
Photon is a comic book superhero from the Image Comics series Youngblood.
Character Powers and Equipment
Powers and AbilitiesEdit
Powers
Weaknesses
Vulnerability to Ultrasonics: Because of Photon's extremely sensitive hearing certain frequencies can cause him extreme pain and nosebleeds.
Appearances, Images, and Quotes Edit
Photon is based on the Khunds from the DC Universe.

ReferencesEdit